I-15 North Phase 3 Project
NDOT is preparing to construct improvements on I-15 between Speedway Boulevard and Garnet Interchange. The purpose of this virtual public meeting is to provide information on the completed project design, which was done in accordance with the National Environmental Policy Act (NEPA). Through July 8, NDOT is requesting your feedback on design and landscape concepts. Please visit the pages below to review materials and submit your comments and questions to the project team.
Official comment period: June 24 - July 8, 2021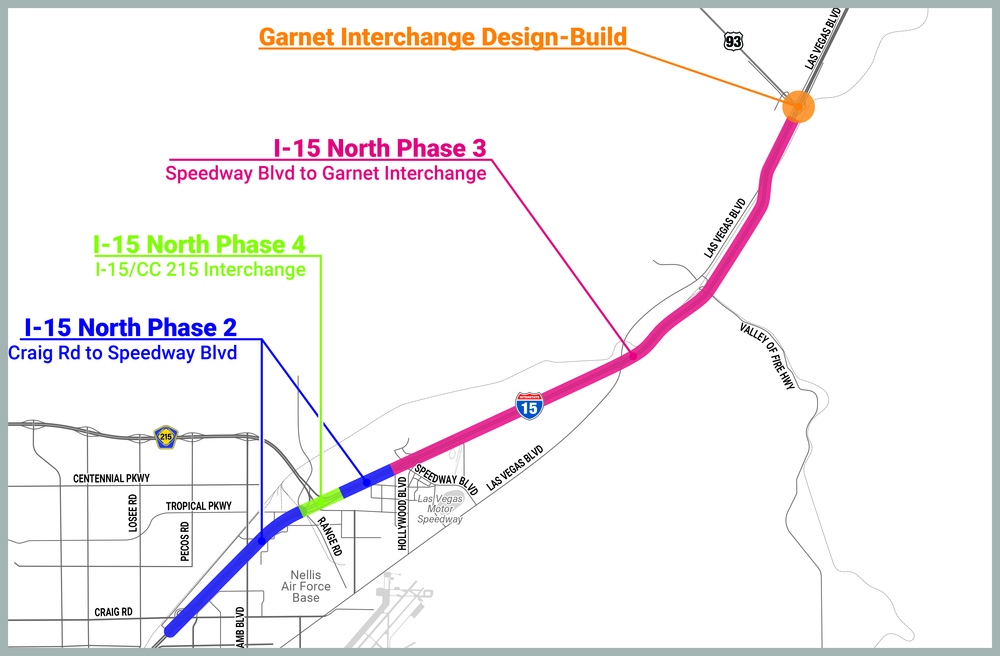 Welcome to the Virtual Public Meeting!
Visit the pages below to learn more and submit your feedback.